Artificial Grass for Dogs
You love your dogs, but you might not love what they do to your lawn. Maybe you've noticed dead patches of grass where your pups do their business, or holes from rough play.
Putting in the work to keep your lawn looking nice is already hard enough. Pets can add to the hassle of lawn care with the messes they leave behind. If you want to create the outdoor space both you and your dog deserve, without the nagging stress of lawn care, pet turf is the solution for you.
Benefits of turf
Artificial grass for dogs is safe, comfortable, and easy to care for. It's perfect for dog owners who want to enjoy the feel of a traditional backyard, but don't want to deal with labor intensive lawn care.
Stays Green No Matter What
With artificial grass, you don't have to worry about unsightly dead patches ruining the look of your lawn and lowering the value of your property. Artificial Grass Recyclers offers turf designed to drain quickly, eliminating pet odors and preventing mildew.
No matter how often your dog uses it, artificial grass stays green and vibrant all year long.
Doesn't Make a Mess
Some dogs just can't resist getting messy. Playtime on natural lawns covers pets in dirt and mud. And that mess is sure to end up in your living room. Artificial turf eliminates grass stains and mud puddles! Rainwater drains easily, and our grass's soft synthetic fibers won't stick to or stain your dog's coat.
Prevents Pests
Every dog owner has had to pick a tick or two off of their four-legged friend at some point. Parasitic pests not only endanger your dog's health, they can hurt your family as well. Artificial grass solves that problem! Pests like fleas and ticks, who thrive in grassy areas, won't survive in artificial grass. Instead, they'll search for the nearest living grass to hide in.
Eliminates Dangerous Chemicals
Maintaining a healthy lawn requires lots of harsh chemicals that can harm dogs. Pesticides, weed killers, and liquid fertilizers can all be highly dangerous to pets, and should be avoided whenever possible.
With artificial grass, there's no need for chemicals. Once properly installed, turf doesn't require maintenance. No weeds to pull, no fertilizer to spread. Just consistently gorgeous grass for you and your dogs to enjoy.
Install Virtually Anywhere
Natural grass can't always grow where you want it to. Factors like soil quality and available space can make growing living grass expensive! Artificial grass can be installed virtually anywhere. It can transform a rough concrete surface into a lush playground for your pup.
Brick, concrete, and asphalt can damage your dog's sensitive paw pads and claws. And on sunny days, hot concrete can even cause permanent damage to a dog's feet.
Artificial turf stays cool and is always gentle on your dog's paws. It's sturdy enough for play, yet comfortable enough for napping.
You shouldn't have to choose between comfortable turf for your dog and an attractive, green yard. Recycled artificial turf from AGR looks great year-round and stands up to everyday use from even the most rambunctious dogs.
We provide customers with quality used turf for realistic looking lawns. Our used artificial grass offers all the benefits of factory-fresh turf, at reduced cost to you.
If you want new turf for your project, we recommend our Flow series. The Flow series drains up to 8 times faster than other artificial grass products. That means pet waste practically disappears. And since Flow products drain so well, your artificial grass can be easily cleaned with a standard garden hose.
Our turf gives you all the features you want with the functionality you need, at a price that works for your budget. And with recycled turf, you get the added benefit of knowing your yard is having a lasting environmental impact, using less water than traditional lawns and reusing turf that would otherwise end up in landfills.
Installation and Maintenance
Installing and maintaining your artificial turf is fairly straightforward. Once properly installed, your artificial grass won't need any maintenance.
You can follow these steps to install your artificial turf:
Measure the Area – To ensure you purchase the correct amount of artificial turf, measure the space you want to install it. Buying a little extra turf for overlap is a good idea.
Remove Existing Turf – Get rid of the existing turf, up to four inches. You can use a shovel for a smaller area, but larger areas may require heavier equipment. Be sure to check with your city to familiarize yourself with your local soil disposal protocols.
Compact the Soil – Create a firm foundation for your artificial turf by compacting the remaining soil with a drum roller or plate compactor.
Lay a Base – Evenly spread a layer of builder's sand or similar substrate to create a base for your artificial grass.
Lay a Weed Membrane – Next, lay out a weed membrane over the substrate base. This will prevent plant life from poking through your turf.
Roll Out New Turf – Unravel the turf over the desired area. For the best appearance, try to position the grass so the pile faces your house.
Seam Joints Together – Using either seaming tape or nails, join the edges of your artificial turf together.
Finishing Touches – Use a brush to comb and style your turf to your liking.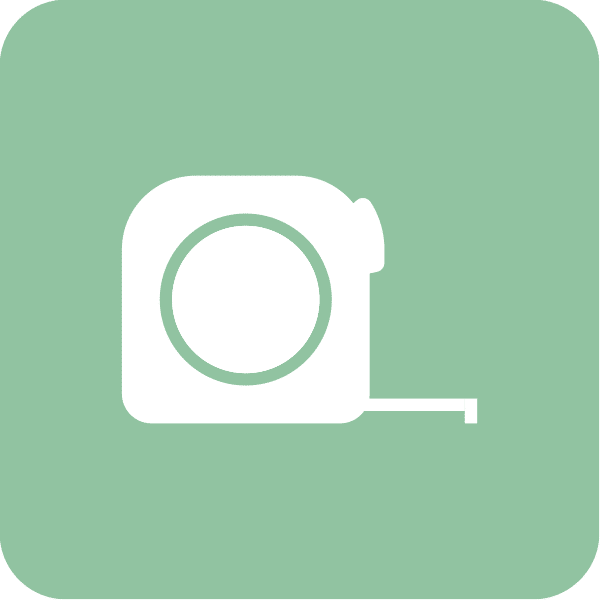 Besides the tools mentioned above, you might also need:
Measuring tape
Wheelbarrow
Chalk line
Utility knife or box cutter
Straight edge
Pickup truck or trailer to transport removed soil
Can dogs pee and poop on artificial grass?
Dogs can do their business on artificial grass just like they would on natural grass. Waste drains away quickly and minimal cleaning is needed.
What artificial grass is best for dogs?
An artificial grass product that provides maximum drainage with a realistic grass feel like AGR's Flow line are best for dogs.
How do you maintain artificial grass with dogs?
There's minimal maintenance required with artificial grass, but dog owners can use a solution of vinegar and water to remove any stubborn pet waste.
Contact Us
Please complete the form below and a sales representative will contact you to help get your project started. You can also reach out to our many local artificial turf dealers.
Would you prefer talking to someone?
For a quicker response, you can schedule an interactive screen sharing appointment or a one-on-one phone call with a turf specialist.