Artificial Grass for Baseball
Artificial Grass for Baseball
Artificial grass is as American as baseball and apple pie. First developed in North Carolina in the 1960s, this native bred landscaping solution has transformed the sports world.
History of Artificial Grass in Baseball
Artificial turf first came into the public eye in 1966 when it was installed in the Houston Astrodome, replacing the green painted dead grass and dirt that players had become accustomed to. Over the course of the late 60s and early 70s, turf replaced natural grass in pro stadiums in the cities of Cincinnati, Toronto, Philadelphia, and Pittsburgh.
Yet this first generation of turf was far from perfect. Early turf was much hotter than natural grass, and it didn't provide the same cushion that it does today, leading many stadiums to convert back.
Flash forward fifty years, and the newest generation of turf is sweeping the MLB! In the lead up to the 2020 season, the Texas Rangers, Arizona Diamondbacks, and Miami Marlins all made the switch to turf — to the delight of players and staff. Each team has noticed considerable improvements in play, while their organizations stand to save millions.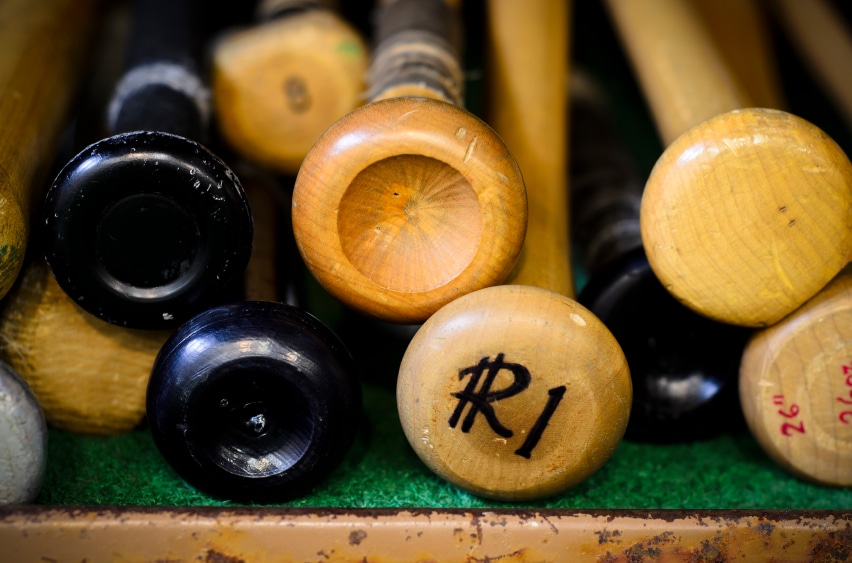 For years, Arizona Diamondbacks CEO Derrick Hall received complaints about the unreliable grass at Chase Field. The grass dried and hardened in the Arizona sun, leaving players frustrated at the ball's high bounce and fast roll, while Arizona's medical staff worried that patches of dead sod presented an increased risk of injury.
Converting to baseball turf has provided the Diamondbacks greater consistency, while Hall claims it's saved the city of Phoenix over 16 million gallons of water!
The Rangers decision to install turf capped off a two year sports science study on the benefits of turf over natural grass. Rangers senior medical director, Jamie Reed, said, "I'm very confident this is going to be the best artificial playing surface in the game. It will be the safest for our players and for the fans."
Though traditionalists may continue to scoff at the use of turf, artificial grass is proven to better support the health and well being of players. Rangers Rob Matwick stood by his team's decision to implement turf commenting, "People might say baseball should be played on grass. I'd say it should be played on the best quality surface we could put our players on."
For years, one of the Marlins biggest operational challenges was maintaining live grass. "Getting the natural-grass surface to grow was probably our most consistent challenge that we had," commented vice president Jeff King. "The big benefit for us is that [artificial grass] maintains a consistent playing surface that [is] safe for our players."
Now Miami can enjoy a better playing experience without having to waste thousands on a mad science project to keep natural grass alive in an indoor stadium.
Interested in Artificial Grass for Baseball?
About Artificial Grass Recyclers
Artificial Grass Recyclers honors the American tradition of baseball by providing organizations across the country quality used sports turf. We are the number one seller of used turf in the nation, and have over ten million square feet of product in stock.
Our turf is available for 50-75% for the cost of new artificial grass. By lowering the cost barrier to quality sports turf, we're making baseball turf available to athletes across the country. Previously, quality sports turf was expensive and tough to come by. With Artificial Grass Recyclers, baseball teams everywhere can now afford the equipment they need to provide a better athlete experience.
Our Turf
For ball clubs the choice is simple. Artificial Grass Recyclers offers a practical, affordable solution to sports organizations across the US. Our turf requires zero water and zero maintenance, resulting in a lower total cost of ownership than traditional sports fields. It's also built tougher than real grass, and therefore less likely to develop hazards like holes and divots. '
AGR's inventory features reclaimed sports turf from schools and communities across America. Regulations require that sports turf be changed out every so many years, despite the condition of the field. We look for the best quality used product, which we then sell to organizations for a fraction of the cost of new sports turf.
Sports turf provides ball players extra support during sprints, slides, jumps, and catches. By reducing strain on joints and muscles, our turf dramatically lowers the risk of injury while still offering the same bounce and tread as natural grass.
We have product options for every project and every price point. Our lightly used sports turf sells for as low as $0.39 per square foot and, with over ten million square feet in stock, is available immediately.
AGR has turf for both sports fields and training facilities alike. Our product is perfect for batting cages, where the spinning and scraping of feet quickly wears down traditional turf. We offer a high performance solution that can handle the rigors of everyday use. Regular turf will rip, slip, and tear from heavy use. Sports turf on the other hand is built to withstand the toughest conditions, and is perfect for batting cages.
Is baseball turf safe for athletes?
Yes. Baseball turf prevents countless injuries. It offers athletes extra and support, minimizing strain on muscles, joints and tendons.
How much does baseball turf cost?
Prices vary. Artificial Grass Recyclers offers customers the best possible deals on baseball turf. We sell used sports turf starting as low as $0.39. If you're interested in a robust warranty and longer product life, we have slightly more expensive options.
Contact Us
Please complete the form below and a sales representative will contact you to help get your project started. You can also reach out to our many local artificial turf dealers.
Would you prefer talking to someone?
For a quicker response, you can schedule an interactive screen sharing appointment, a one-on-one phone call with a turf specialist, or you can send us a text.