Synthetic Turf for Sports Fields
Whether you're looking to upgrade your baseball diamond or build a new football field, synthetic turf offers the perfect solution. Synthetic turf is a popular choice for sports fields, often used in professional stadiums and arenas, as well as on home fields and playgrounds. It offers durability, longevity, consistency, and so much more.
Benefits of Used Artificial Grass For Sports Fields
Less Maintenance
Unlike natural grass, Synthetic turf sports fields require little maintenance. No more weeding, seeding, and mowing! All you need to do is brush your turf field with a stiff bristled broom and occasionally add infill.
Better Drainage
Synthetic turf fields offer excellent drainage capabilities, reducing puddle formation and allowing players to continue gameplay when it rains.
Fewer Sports Injuries
Artificial turf can help reduce injuries thanks to its shock-absorbing qualities, making it safer for athletes at all levels of play.
More Affordable
Artificial turf's relatively low maintenance costs makes it more affordable than real grass. The most cost effective option when buying artificial turf is to buy repurposed turf, which is available for 50-75% less than new turf.
Less Waste
Repurposed turf minimizes waste by keep perfectly good turf out of landfills!
If a turf field is good enough for the Arizona Diamondbacks, it's good enough for your organization! Baseball diamonds are one of the most popular applications for synthetic turf sports fields. Artificial turf provides an even playing surface year-round. It accurately recreates the bounce and feel of living grass, with virtually none of the maintenance associated with a traditional field.
The biggest sports franchises in the country have bet everything on artificial turf! The Patriots, Cowboys, Seahawks, Saints, Chargers, Vikings, Rams, Texans, Giants, Jets, Bengals, Bills, Lions, Colts, Falcons, and Panthers prefer turf over natural grass.That's because these teams know that artificial grass is better for the safety and performance of their players. Turf sports fields give athletes a reliable playing surface that stays consistent in all conditions. Synthetic turf football field turf also offers better shock absorption to protect players from hard hits.
Soccer is one of America's fastest growing sports. It's accessible to players of all ages and backgrounds! But while the popularity of American soccer has been exploding for decades, a lack of quality fields has left it lagging behind Europe and the rest of the world. Most fields in the US are unsafe, uneconomical, and unusable for parts of the year.
Artificial turf soccer fields not only look lush and green, but also offer consistent support and traction to help players perform at their best. And since artificial sports turf products require no irrigation, soccer organizations can reinvest that money back into their club.
Tennis players need turf that ensures exceptional ball control and reliable support when playing long sets. Turf from AGR accurately recreates the look and feel of live grass.
Our artificial tennis court turf retains its structural integrity throughout repeated play. And unlike natural grass, it won't track dirt or stain your best tennis shoes.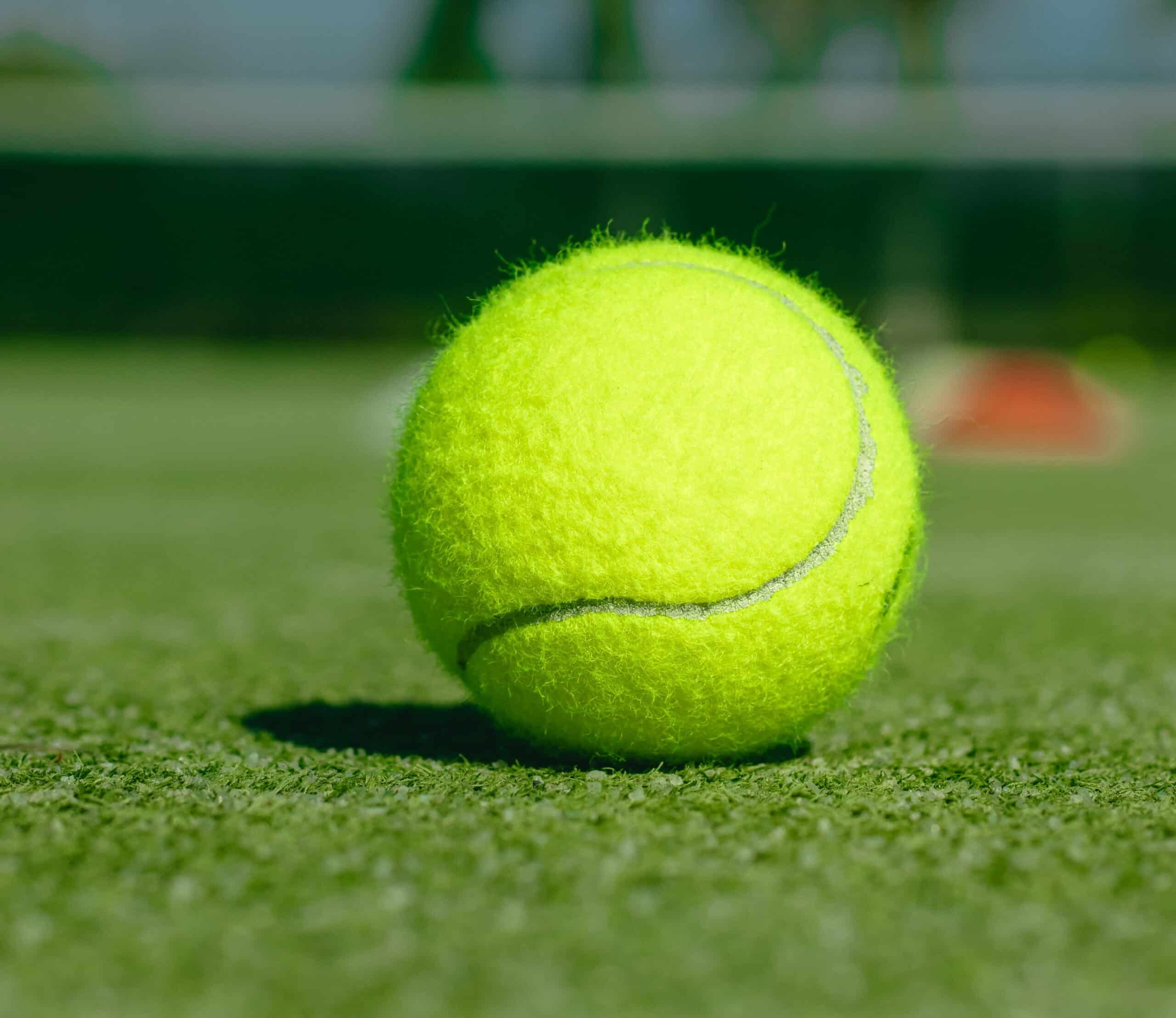 Turf For Bocce Ball Courts
Bocce ball players need a court with a playing surface that offers naturalistic roll and bounce without developing divots, dry spots, or unpredictable playing surfaces. Artificial sports turf products are an ideal solution for bocce ball courts! They offer players better ball control and less maintenance.
Synthetic Grass Fields Are Easy To Care For
The biggest advantage to artificial turf is how simple and easy it makes field care. Unlike natural grass surfaces which require mowing and fertilizers to stay healthy, a synthetic turf system only needs sweeping and the occasional addition of extra infill.
About Artificial Grass Recyclers
Artificial Grass Recyclers provides quality sports turf for a fraction of the cost of new artificial turf. 
AGR also offers new sports turf. From our high-performance Hybrid 59 product to our celebrated Agility Turf, our polyethylene slit-filament fiber turf gives you the look and feel of natural grass with the support and responsiveness of expertly engineered synthetic turf.
If you're interested in using artificial turf for your sports organization, get in touch with us today to learn more.
What sports are played on a turf field?
Baseball, soccer, football, tennis, bocce ball, field hockey, and more games can all be played on a turf field.
What is a turf field?
A turf field is a sports field made of artificial turf that replaces a natural grass field or another traditional playing surface.
Are turf fields better than grass?
Turf fields require almost no maintenance or irrigation and provide athletes with consistent support and traction during play.
Contact Us
Please complete the form below and a sales representative will contact you to help get your project started. You can also reach out to our many local artificial turf dealers.
Would you prefer talking to someone?
For a quicker response, you can schedule an interactive screen sharing appointment, a one-on-one phone call with a turf specialist, or you can send us a text.